From Father to daughters
Denis Daurelle acquired his vineyards in 2007. Le Clos des Sources stretches over 6 hectares—surrounding the family home.
Inspired by the rich terroir, Denis Daurelle and his daughters are devoted to producing wines of great depth and character. Which comes from sourcing grapes from their own vineyards. The wines express in purest form the soil, sun, and rain in which they are grown. After harvest, all steps of the wine making process take place at the domaine, assuring a continuity of production from pruning to aging. Wine critics have already recognized the Daurelle's wine making ability.
Denis Daurelle has always passed on his passion and his know-how to his daughters; today it is Anaïs, his eldest daughter, who takes over the family estate, always accompanied by her father by her side.
Their second vintage of Red Lirac won the gold medal at the Vins du Gard (Gard's wines) competition.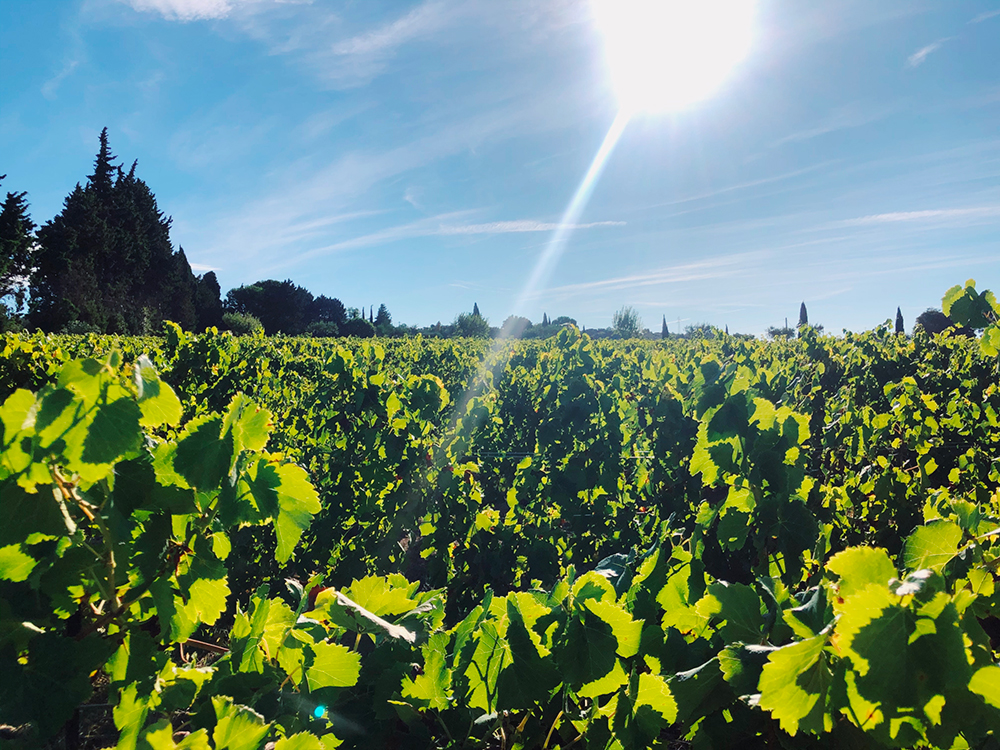 At the crossroads of Provence and Languedoc
The Lirac vineyards are located in the famous area of the Côtes du Rhône, its prestige dating back to the XVI century.
Historically, Lirac wines had the place of pride on French and European royal tables. However, there is much evidence that wine cultivation in the Lirac appellation dates back to the Roman Empire.
The Soil
Thanks to a classic Mediterranean climate and an yearly average temperature of 14°C (57°F), Lirac's vineyards enjoy a yearly amount of 2,700 hours of sun and a very low amount of rain. Moreover, the mistral (the name of the local wind) blows almost 180 days per year and contributes to cleansing the grapes before they are harvested. The red lands with pebbles produce strong red wines, whereas the siliceous lands produce fresh rosé wines.