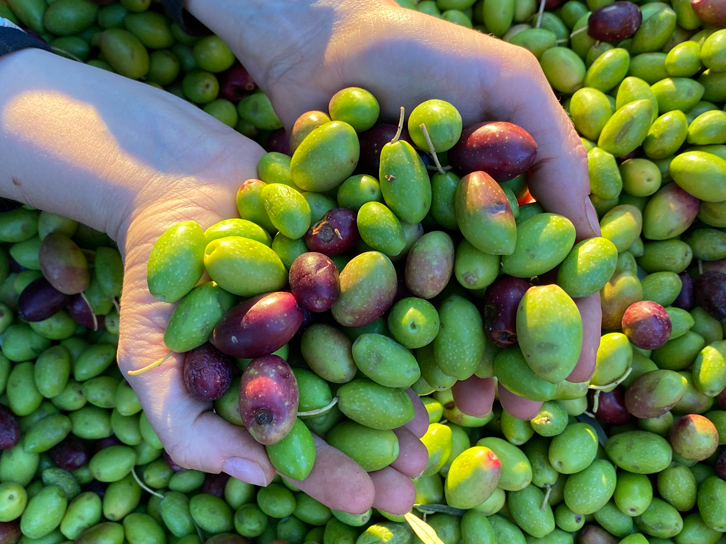 When the estate was renovated at the end of 2007, a parcel of vines gave way to a field of olive trees at the entrance to the property. And to carefully delimit the plots of vines surrounding the family estate, olive trees were planted there. Today the estate has around a hundred olive trees on its land.
Made from a blend of Picholine, Verdale and Aglandau, Clos des Sources olive oil is an oil with the character of Provence with a beautiful bitterness and a pronounced flowery taste.
Picholine – Verdale – Aglandau
Our olives are picked with a vibrating comb, which makes the olives fall into the net without damaging the tree. We proceed to the stripping and washing of the olives before passing through the mill.
The olives pass through a mechanical mill, with the following phases:
The crushing
Mixing
Oil extraction by centrifugation
Separation of oil and water
Tasting :
Bright green in color, with vegetal and floral aromas with a beautiful bitterness in the mouth, this extra virgin olive oil will delight your taste buds and add some Provence to your dishes.
To be served with : Seasoning on a salad or fish, accompanying bruschettas or simply tomatoes.
Keeps for about 18 months